Professional exterior painting and carpentry in neighborhoods just like yours…Bethesda, Rockville, Potomac, Silver Spring, and Gaithersburg…and more.
1st Choice Painting and Carpentry has been helping clients maintain and enhance the outside of their homes for a long time. We know that the look and feel of your home is important and that most of us fall in love with our home because of how it looks from the outside. We are here to help you keep the love 'alive'! We appreciate that your home's design, materials, textures, colors and other features combine to have a unique effect, and we consider all of it while advising you on how to best preserve or enhance it. Our goal is to provide services that have your home maintain its curb appeal and value. Read on to discover how we can serve you and your home

Exterior Painting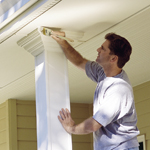 Exterior Painting has been a valuable offering to our clients for the simple reason that when our home has been attentively cared for, it just has us feeling good! From our standpoint, your satisfaction is attained by practicing quality assurance, every step of the way.
---
Carpentry & Renovations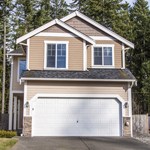 The outside of your home is assembled like a 3-dimentional jigsaw puzzle, with various materials that have their own unique maintenance requirements. Time and Mother Nature are not always so kind to your home…and that's where we can help. Read on to learn about our carpentry and renovation services…
---
Deck Service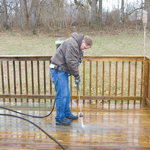 Your wood deck, porch, or patio requires special care just like the rest of your home. We have the experience to ensure years of enjoyable outdoor living. We can also bring new life to tired driveways. Read on to learn more…
---
If you are looking for exterior painting services in Bethesda please call 240-498-1803 or complete our online request form.