Potomac Interior Painting Contractor Pros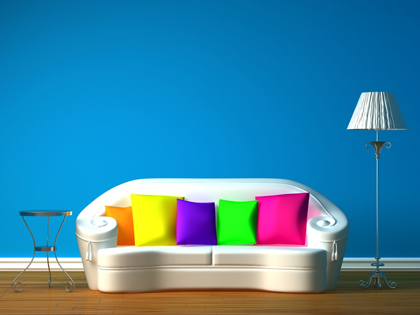 If you are in the market for Potomac painting contractor pros you have certainly come to the right place. Not to toot our own horn, but you have really come to the only place you need to. Since 1991 the 1st Choice Painting and Carpentry name has been the one to trust for this exact type of service.
The man behind the company is a lifelong resident of the area and so it is only in our best interest to take the best care possible of our customer base. Keep in mind these are also our fellow community members. So when we say that we value our relationship with each customer above all else, you can believe that we mean it.
Interior Painting Experts in Potomac
When an area gets ranked as number one most affluent town in the entire country based on median household income by CNN Money, you have to take note. It certainly shows in the homes and landscaping you see here, including commercial spaces. And is part of what makes it such a fabulous spot to be able to be trusted as the top choice for interior painting experts in Potomac.
Yet stop by just one annual Potomac Day and you will see just how down to earth the residents here can be. Held in Potomac Village you can take part in craft shows, the parade, delicious food and giveaways. But most importantly, get a real sense of what the locals here are all about. We are honored each time we get yet another service call to this area.
Potomac Carpentry
Painting is far from the only thing we have mastered to take care of for our local clients. One of the other professional services we can offer is our expert level Potomac carpentry. Don't take chances when it comes to taking care of important tasks like this around your house. Trust our dependable and highly skilled experts to get the job done for you.
home improvements in Potomac
Actually, when it comes to all of your home improvements in Potomac 1st Choice Painting and Carpentry is the crew for you. Our belief in bringing a level of unbeatable professionalism to all aspects of our service and workmanship is part of what helped us earn the top reputation we have. And it was sticking to that belief through every job when working with each customer that gained us the high percentage of repeat and referral business we have.
Let us meet with you to discuss the options you have available for your home. Whether you need cosmetic work or something functional, we can get the job done. Call today so we can discuss your Potomac Interior painting contractor service needs or whatever else your home may need.
Recent Reviews
"It is my pleasure to write a few words on behalf of John Rabner of 1st Choice Home Improvements and Painting. Over the last several years (since 1994), I have had a number of varied home improvement projects completed to my utmost satisfaction by John Rabner. They have included painting the interior and exterior of our home, a large deck on the rear, floor to ceiling shelves in my garage, a pull-down attic door and stair installed as well as flooring in the attic, complete renovation of my family room to include beam removal, ceiling molding replaced and walls and cabinets painted as well as a new door installed, latticework around the base of my raised back porch with a hinged door for storage, and most recently, a new roof. In addition to adhering to the highest standards of craftsmanship, John Rabner has impressed me with his integrity. He will take the time to explore options I had not thought of as well as let me know if a less expensive alternative is more feasible. I can always be sure he will return my call, be there when he says he will, keep me apprised of the progress of the work and be respectful of my home. I am very happy to highly recommend John. Sincerely,";

-- Mr. Maura J. Harkins Potomac, MD | Rated: 5/ 5
---
"Mr. Rabner has been performing minor and major remodeling and painting jobs for me for the past fifteen years. Whenever I have a remodeling project, I contact Mr. Rabner. I have found him to be completely reliable, trustworthy, honest, and cost competitive. He has performed numerous projects for me. These include internal and external painting, wall preparations, door installations, cabinet work, floor covering work, and some unique and challenging one-of-a-kind undertakings. I have found John to be willing to accept challenges. If he has never tried the project previously, he is upfront with the customer. He'll acknowledge his limitations, and if you still want him to try it he will. I have never been disappointed with the outcome or the price. I contact 1st Choice first for all my remodeling. If John cannot do the job, he'll recommend someone equally as reliable who can. In my household when it comes to remodeling, John Rabner is 1st Choice. Very truly yours,";

-- Mr. Raymond F. Roddy Potomac, MD | Rated: 5/ 5
---
If you are looking for an Interior painting expert in Potomac please call 240-498-1803 or complete our online request form.