Rockville Interior Painting Contractor Pros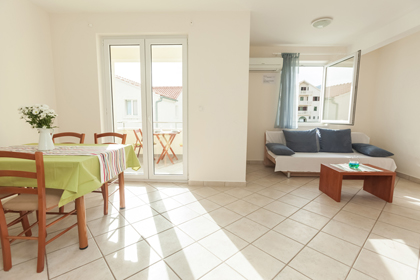 Ready to learn more about the top choice for Rockville interior painting contractor pros? Then you have certainly come to the right place. Since first launching the business in 1991 we had no idea how well we would be received. Our dedication to offering the most professional service and workmanship to all of our jobs is a large part of what has helped so greatly.
Our number one priority is building the relationship we establish with each of our clients. This is because we feel that part of taking care of our customers is keeping in mind that they are our friends, neighbors and fellow community members. So we make it a point to treat them as if they were part of our own family.
Interior Painting Experts in Rockville
Anyone who lives here knows not to take the band R.E.M.'s song "Don't go Back to Rockville" too seriously. There are plenty of reasons to want to come back home here or simply never leave in the first place. With plenty to see and do (including an extensive history) it is a great place to be able to be a part of.
So we are always pleased when we get another service request call for interior painting experts in Rockville. We have already taken care of so many pleased clients here that it only makes sense we have such a high rate of referral and repeat business here. So if you are in the market for professionals for painting or other home improvement services, give the 1st Choice Painting and Carpentry team a call.
Rockville Carpentry
In addition to important painting services we also provide Rockville carpentry services for the locals here. Whatever you may need taken care of from your to-do list we can do for you. Don't take chances when it comes to caring for your home. Let our trusted team of experts get the job completed for you.
Rockville Home Improvements
No matter what your Rockville home improvements include we can take care of it for you. Which is why we offer jobs like:
Wallpaper Removal
House Washing
Deck Winterization
Siding Installment
Hardware Installation
And so much more
We want to be able to prove to you that we are number one for this type of work. Contact us today so we can meet with you and go over the services we can take care of for you. We take great pride in the work we do and it shows in the end results. Now we want the chance to show you why we are the number one choice for Rockville interior painting services and other related tasks.
Recent Reviews
"Dear John, During the past six or seven years,my wife and I have employed John Rabner and his crew for several jobs around our household and we found him AND his crew to be responsible, careful, thorough , trustworthy, and competent workmen. The first job was to spruce up our front entrance way. They did so along with extra things he did without any extra charge. Subsequently, having seen the work they performed, we hired them to paint our house. This involved more than just painting the house. He ordered his men to clean up some of the mess former painters had made, sanded and cleaned before painting and otherwise did a bang up job. Some years later, he put screens over my gutters and did a masterful job there. No more gutter leafs and no more on the roof. Again, some time later, we asked him to paint the better part of the interior part of our house. This involved some carpenter work as well, mudding some holes in our walls and other things. John and his crew show a general concern for what they have been asked to do and do more than the contract calls for because John sees it as the nice and right thing to do. We will never have anything done to our house without first checking with John. These guys are outstanding and I don't know how to recommend them any further. They are just tops in our book.";

-- Mr. Edward and Esther Dager Rockville, MD | Rated: 5/ 5
---
"Dear Mr. Rabner, We want you to know how pleased we are with the painting you did for us. You first impressed us by arriving exactly at the appointed time to make an estimate. I am sure you recall that we were very precise about what we wanted done. You discussed with us potential problem areas and made helpful suggestions. The contract you prepared was specific and detailed about what you would do, when you would start, and when you would finish. You met the terms in every respect and were very accommodating in making the changes and additions we decided upon after you had started painting. You were neat, attentive to detail, and considerate at all times. Thank you, and please feel free to use us as a reference as often as you may wish. ";

-- Mr. Susan & Vernon Tise Rockville, MD | Rated: 5/ 5
---
If you are looking for an interior painting expert in Rockville please call 240-498-1803 or complete our online request form.