gaithersburg Interior Painting Contractor Pros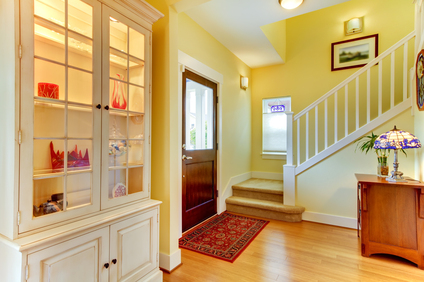 When it comes to hiring the right gaithersburg interior painting contractor pros not just any crew should do. You need to feel confident that, when it comes to taking care of your home, you have nothing but the best. And at 1st Choice Painting and Carpentry this is exactly what we deliver, each and every time.
Since 1991 we have been the name that people trust in when it comes to this kind of work and related services. We put the relationship we build with each customer above all else. By putting the customer first and foremost, there is never a doubt that we will give them the top notch service; the service they deserve.
Interior Painting Experts in Gaithersburg
The motto here in gaithersburg says a lot about what to expect here – "A Character Counts! city" Maybe that is why the residents here have made us the number one choice for interior painting experts in gaithersburg; we share the same level of integrity. It is always an honor to be given the opportunity to be called out to take care of another client here.
What outsiders don't know is what brought about the motto. In 1997 during a rainstorm, a 295 year old tree came crashing down. The tree had become such a part of the community it was what had given the name to the Forest Oak Post Office right there. And so, from then on, the community put their flag with the motto up for all to see. Something we make a point to see each time we get the chance to come to gaithersburg.
G

aithersburg Carpentry

Add to the list of things we can do for you gaithersburg carpentry. You can give us your to-do list and we can cross off each task we get completed. Why waste your free time trying to take care of jobs around the house that you are not even trained to take care of. Let us be the team you turn to for this kind of work.
G

aithersburg Home Improvements

In fact when it comes to the entire list of gaithersburg home improvements that you need taken care of we are the name to trust in. We want you to love the home you live in and through our professional level work in a variety of important jobs for improving your house, we can make that possible. Let us show you firsthand what makes us number one.

Stop putting off getting tasks taken care of that we could be taking for you. Contact us today so we can get started as your gaithersburg interior painting contractor pros or take care of any hoem improvement jobs you need done.
---
If you are looking for an interior painting expert in Gaithersburg please call 240-498-1803 or complete our online request form.